Energy Management

and Greenhouse Gas

(GHG) Emissions

---
Taking decisive action to reduce our GHG intensity
---
We recognise that globally, corporations have been amongst the largest GHG emitters. So, we are taking decisive action to monitor and reduce our GHG emissions and reducing our dependence on fossil fuel based energy is key to our low carbon transformation.

Our Energy Performance
Our grid electricity dependence and consumption has reduced in 2020 owing to the 2.2 MWp solar installation at our Head Office and warehouse in UAE. This has further resulted in significant GHG emission avoidance in excess of 7,000 tCO2e. Due to the pandemic large volume of our business has moved to home deliveries resulting in increased fuel consumption in our vehicles, however, we are in process of devising a strategy to integrate Electric Vehicles into our fleet. These would primarily utilise the clean energy generated through our solar panels and therefore would also result in significant GHG emission avoidance in the coming years.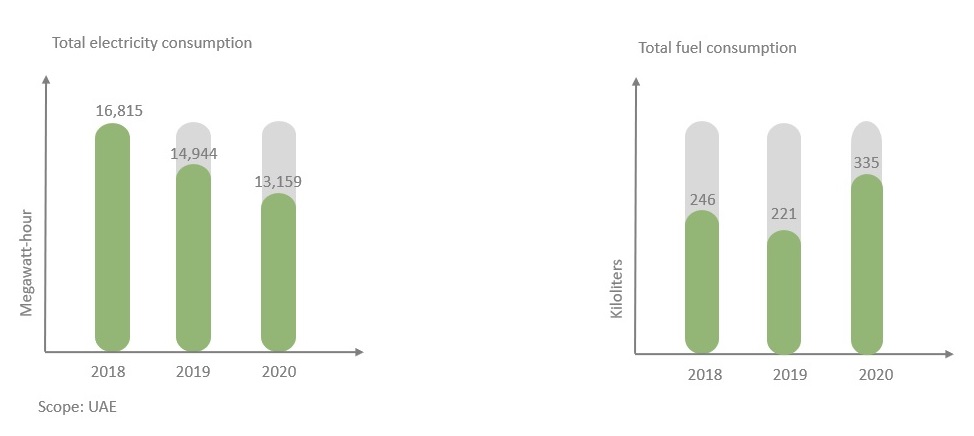 Carbon Hotspots
Efficient Buildings
Sustainability Management System
Efficient Transportation
Solar Integration