Revised Code of Ethics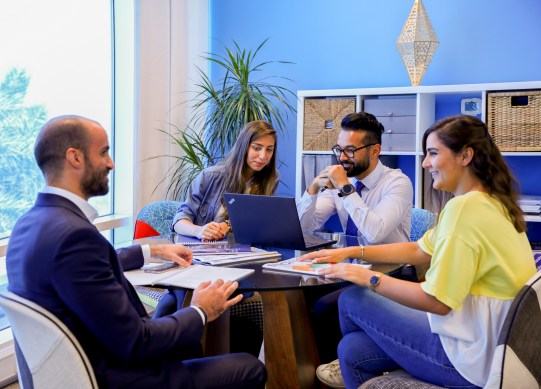 In 2019, we began the revision of our Group's Code of Ethics (CoE) to align with the Group's transformation. Following the UN Global Compact Framework, we worked with external Compliance professionals to ensure our CoE incorporates international best practices and promotes full transparency. The principles of the CoE are inspired by the Group's values of respect, excellence and entrepreneurship. A clearly defined Charter of Ethics was added which acts as the guiding principle for the Group's stance on ethics. The CoE was released at the beginning of 2020 across the Group. Further, mandatory online training and refresher modules will be launched for all our employees to fully understand the new Code of Ethics. This exercise will be repeated on a yearly basis to ensure our team members uphold their commitment to high ethical practices.
Speak Up Platform
Recognising there was a need for a platform where employee concerns or ethical violations could be raised in a safe and anonymous way, we introduced the Speak Up platform. Speak Up, our third-party managed, GDPR-compliant reporting tool, is an addition to the existing reporting mechanisms in place, where cases are directed to the Line Managers or the Human Resource department. Through this platform, we aim to strengthen our responsible practices by giving the process more visibility, and by ensuring that high ethical standards are maintained across all our countries and operations.
A Group-wide ethics panel has been constituted, whose function is to oversee key people processes and our Speak Up platform, update our code of ethics regularly, and monitor reports and the analysis of the Group's Ethics and Compliance framework. Local Ethics Committees were also set up in each of our operating countries to manage Speak UP and take necessary measures, as required.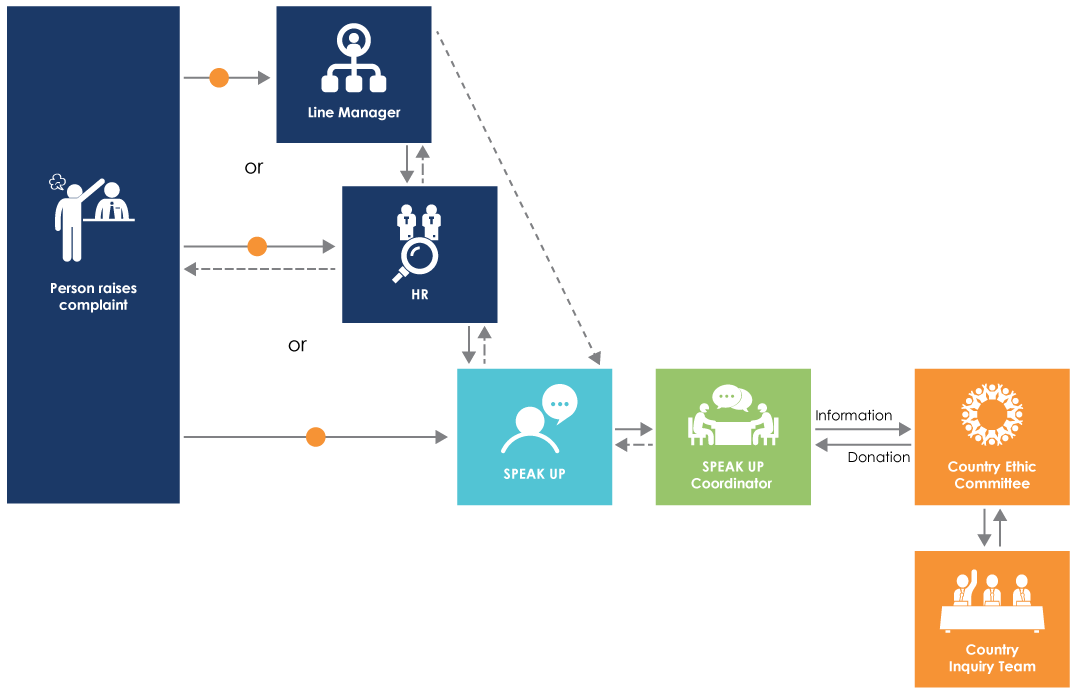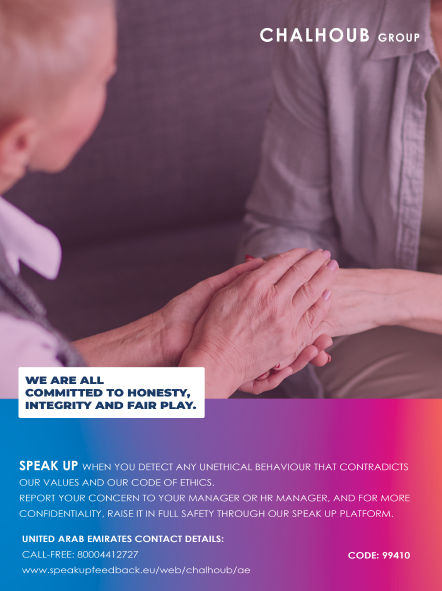 Raising awareness about our Group's Ethics and Compliance framework is key to the successful implementation of the Speak Up platform, ensuring that our employees are aware of their rights and can exercise them. We consequently reached out to all our employees through Group-wide roadshows during the introduction of the framework in November 2019. To ensure alignment on the platform and its management, all Speak Up working teams were trained in addition to all our managers. Furthermore, we used all our existing communication channels to maintain and enhance the awareness of Speak Up. Speak Up was prominently featured on MyChalhoub app, Our intranet and will be embedded within our relevant employee training modules. The first phase release of the Speak Up platform will be centered on gathering data, and ensuring its successful execution.
In 2020, we will focus on setting-up clearly defined KPIs and targets for ethical breaches, and work on strengthening our awareness sessions, promoting education and processes to reduce ethical violations. With the development of the new ethical framework, we aim to create a safe working environment, giving all our employees a voice to achieve a positive work culture.