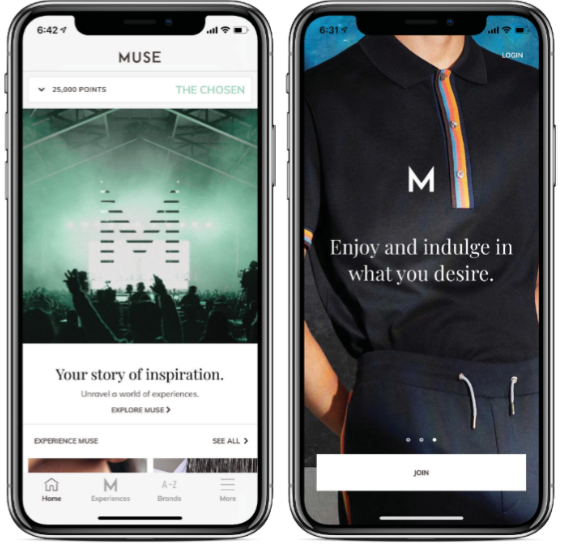 Building a New Luxury Experience
In 2019, we launched Chalhoub Group's first-ever luxury experience customer loyalty program, MUSE, in the UAE and Kuwait, with a plan to roll-out in KSA, Qatar, Bahrain and Egypt in 2020. Moving away from the traditional Earn & Burn reward concept, the premium experiences we offer will be the driving force behind building emotional connections with our brands and long-term loyalty. With the goal of delivering meaningful memories at heart, we have created an Experience Matrix to ensure our members find value at every step of their MUSE journey.
Throughout the years, the Group has been at the backdrop of building our brands, but with the introduction of a Group-wide loyalty program, we can leverage our broad customer base and explore cross-brand engagements. In addition, we would be able to launch co-branding campaigns helping to reduce our marketing costs.
Using this online network, we can increase our efficiency and reduce our environmental footprint by minimising our delivery trips, offering digital receipts to customers and having a one-stop communication channel with our brands, colleagues and customer base.
By the end of 2019, 38 of our brands have become part of the MUSE ecosystem enabling us to enhance our customers' experience and to build a community for them to engage with us. Through this, we have been able to achieve a 38% sales penetration in UAE, a 64% sales penetration in Kuwait and 9% cross brand sales. For the upcoming year, we aim to explore ways to engage our 'MUSE' registered members in a meaningful manner, by drawing on community-giving and environment protection experiences under our CSR programs.