Our Greenhouse Accelerator program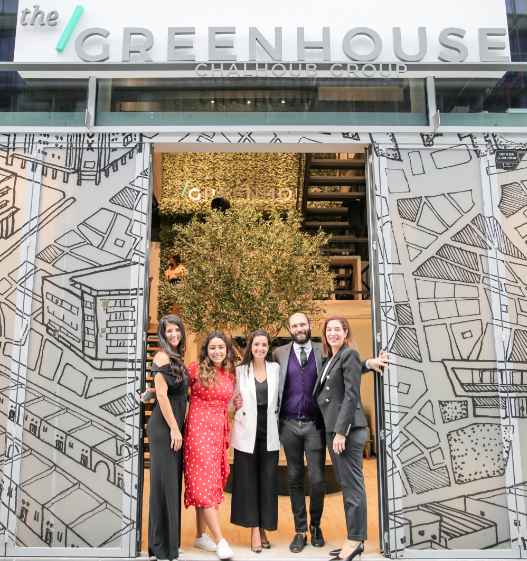 Launched in 2018, the Greenhouse Accelerator is a unique retail tech-accelerator program focused on accelerating technology-driven solutions, catered towards fast growing retail startups. This equity-free accelerator offers startups market access and retail expertise. Selected startups are matched with corporate sponsors across the Group to implement proof of concepts, with the goal of signing commercial agreements.
Following the successful completion of our first cohort of five selected startups in 2018, our second cohort in 2019 saw five additional startups being tested and developed for piloting across the Group.
Our program's success stories have not only benefited our participants but have also helped us gain better insight into upcoming disruptions to the industry. Our corporate sponsors, many of whom are employees of our Group or of associated brands, have also been able to benefit from the exposure to the entrepreneurial ecosystem at Chalhoub Group, as it keeps us informed and responsive to external developments. To further develop this program, we hosted over 60 events in 2019, with over 1000 attendees.
The Greenhouse Accelerator program has received positive feedback from the participants, highlighting the impact it had on them. This includes improvements in their business processes, increased access to new opportunities in the region, better exposure to advancing technologies, and an introduction to the economic, legislative and social landscape of the region; processes which are usually lengthy and expensive for newcomers to the Middle Eastern market.
Our Ibtikar program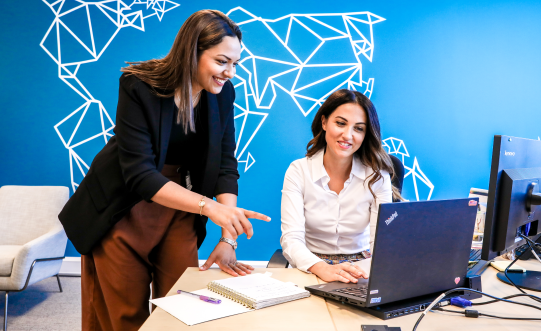 With the purpose to 'foster entrepreneurship and generate innovation' our Ibtikar (innovation in Arabic) program was founded in 2017. We encourage our people to test their ideas, by guiding them and by providing them with the necessary resources to do so. This includes the provision of time, funding and mentorship that is aimed at empowering our employees to take matters into their own hands and realise their goals.
In 2019, we have been able to test several disruptive business models through Ibtikar, including data driven personalisation, shoppable social networks, circular fashion and frictionless payment and loyalty. Throughout the year, we received 15 disruptive idea submissions, of which 4 were selected to be part of the program and were tested at Ibtikar. On the other hand, 5 of the ideas have been categorised as Quick Wins, sustaining innovations which lead to efficiencies in our core business.
We have found that our Ibtikar program does not only lead to innovation in the way we do business, it also encourages employee engagement and supports the overall transformation mission of the Group to be more entrepreneurial. The success of this program in the UAE has convinced us to roll-out Ibtikar in KSA in 2020.