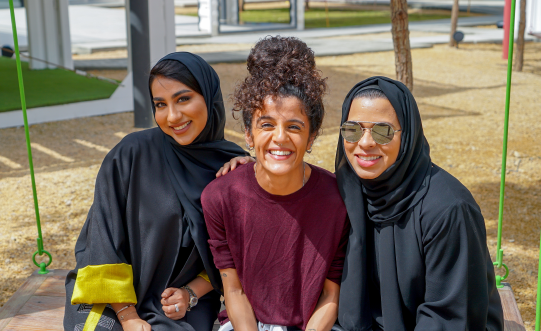 Understanding hidden challenges
In 2019, we continued to place diversity and inclusion high on our agenda especially in the context of our transformational journey SHIFT. Following the formation of the diversity and inclusion (D&I) taskforce and the signing of the D&I Board Charter in 2018, we conducted a culture study assessment across all business units in 2019, highlighting the need to align D&I even further to the core of our organisation's culture evolution. With an aim to promote equal opportunity for all, an action plan was developed to define D&I program including targeted trainings, tools, measures and awareness activities.
To further our diversity and inclusion agenda, we have started an initiative to assess the current state of our Business Units and brands. Over 30 detailed dashboard reports have been generated, highlighting amongst others gaps in gender split, diversity in nationality and its correlation to promotions, hiring trends, and retention of female employees post their maternity leave. The results from these dashboards were shared with each Business Unit Captain along with recommendations, guiding them to take effective actions that will improve their team's diversity and fairness. This exercise will be repeated in 2020 to assess their progress.
In 2019, we launched our Empowered to Work Program (EWP) with a focus on integrating more People with Determination (PWD) in our organisation. We partnered with Emirates NBD Careers Network to organise awareness sessions with our organisation's key decision-makers and HR managers. We set targets to hire more PWD in each of our business verticals by the beginning of 2020. So far 3 candidates have been offered permanent positions across the Group for the positions of Marketing Assistant, Junior Copy Writer and Graphic Designer. All of them have been assigned "buddies" to support them in their day to day activities. They are undergoing a 6-step integration program to ensure a suited work environment is created to enable them to thrive.
Employer's Careers Network Journey