Developing the appropriate infrastructure for a sustainable future
We recognise the need to manage natural resources wisely, including the efficient use of energy throughout our operations to minimise our greenhouse gas emissions and reduce other environmental impacts. As part of our approach, we are transitioning to renewable energy and have made a start with measuring our carbon footprint across our operations.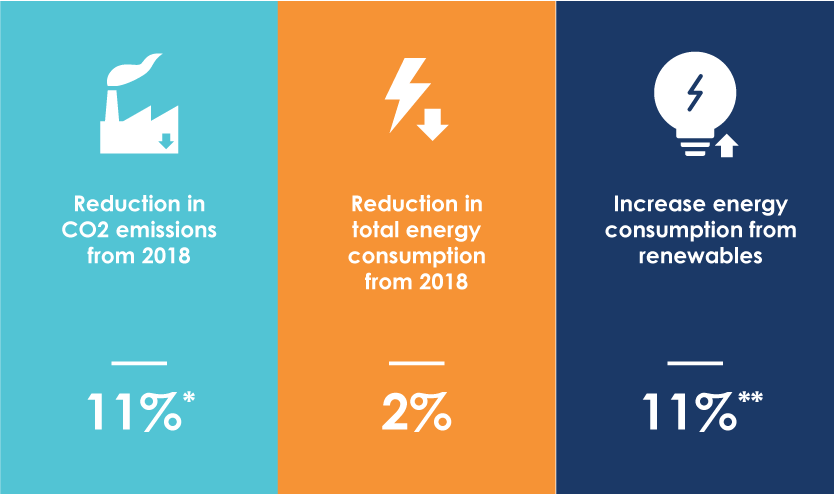 Note: The above data covers our operation in the UAE from 1 January 2019 to 31 December 2019 unless otherwise indicated.
* Our carbon footprint has been calculated based on our electricity consumption.
** Relates to the back-office of Chalhoub Group in the UAE.